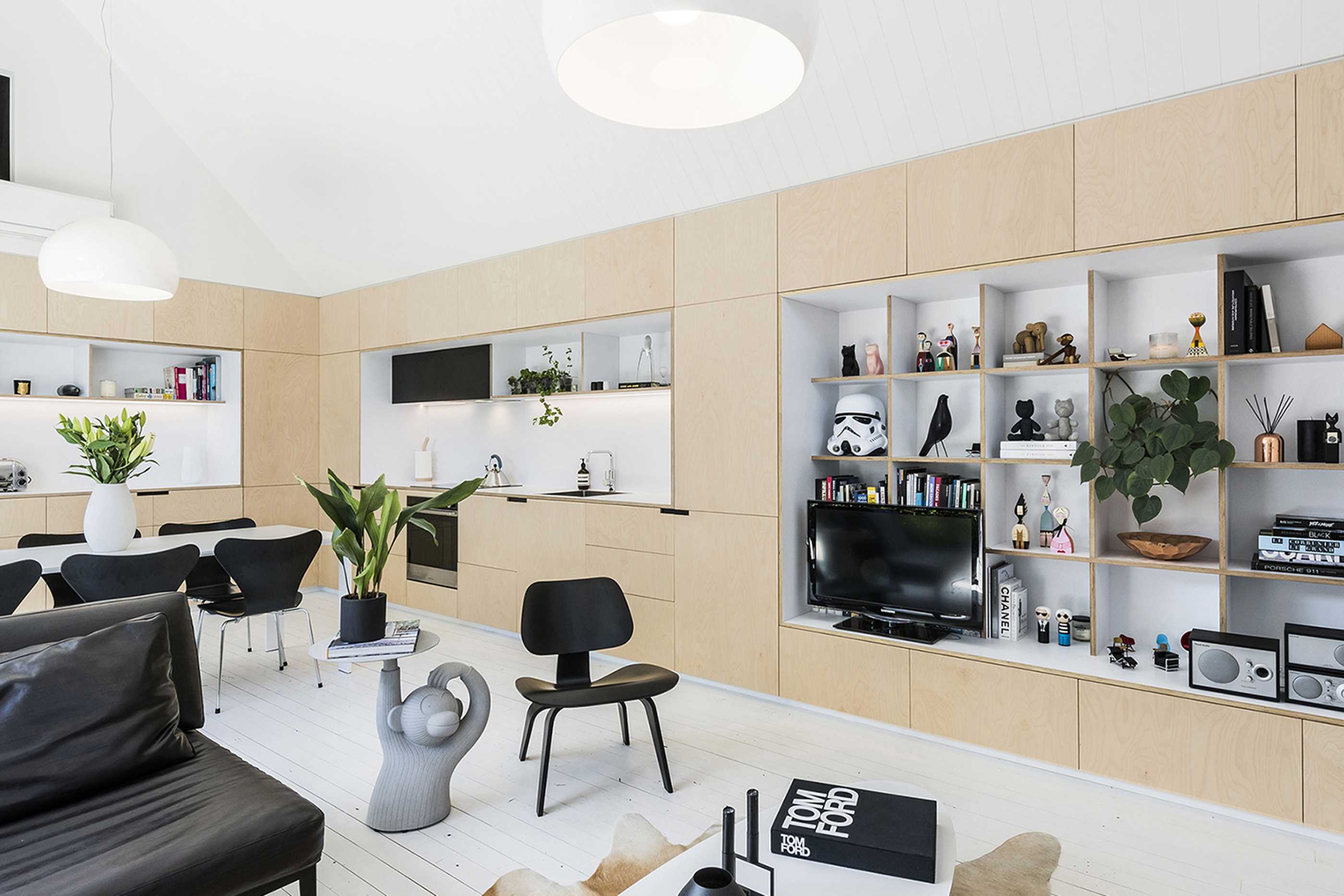 A comprehensive range of substrates to suit every joinery application.
Prime Panels offers a comprehensive range of substrates.  These can be overlaid with veneer, melamine, HPL or acrylic, or used unpressed and finished with a lacquer or paint coating.


All our New Zealand made standard and moisture-resistant MDF and particleboard is sustainably sourced with Environmental Choice NZ accreditation.  Our MDF FR and plywood substrates are imported from verifiable sustainable sources.    
Note: Clicking on the image in the Types section will give you more information on the substrate, including panel sizes and formaldehyde rating.
Our Prime MDF FR Black creates a stunning decorative effect when used as a negative detail for panels that are perforated for walls and ceilings. Our Prime MDF FR MR has a slight green tint. Both are rated as E0 for formaldehyde. 


We also offer three stunning ply options - Birch, Feather and Gaboon.  Note that plywood is a natural product that can be affected by humidity which can cause bowing or twisting.  Please refer to our Handling and Storage Guide for advice on how to reduce this risk.
Looking to specify Prime Substrates?